Player Producer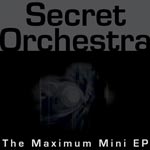 The Maximum Mini EP
November, 2010
CJ3 Music
A two-track EP of all original music.
Secret Orchestra
Personnel:
Yuko Fujiyama - piano
David Gould - drums
Myself - double bass
My latest original music project featuring compositions by myself and Ms. Fujiyama as well as group improvisations.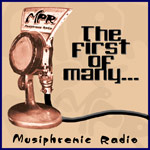 Musicphrenic Radio:The First of Many...
June, 2002
CJ3 Music
A live-to-air performance on WBFO 91.3FM Buffalo, NY organized and led by Eric Crittenden.
Musiphrenic Radio
Personnel:
Eric Crittenden - alto sax, keys, vocals
Zük - turntables
Myself - double bass
Bill Wachowiak - drums

with Special Guests:
Matt Leskovic - trumpet
Nate Leskovic - trombone
Scott Sheldon - tenor sax
Mark Stojanovic - electric guitar, samples
Musiphrenic Radio was an experimental group that played mostly original music. Some improvised and some composed.